As family business owners, we care about making a good impression with everyone we talk to, whether or not they become our customers. We ask for feedback on every project we complete, too. Read what other homeowners think of our services. 
WHAT DO YOU THINK OF OUR SERVICE? Let us know!
What Do Other Homeowners Think of Us?
"Simply Stellar! Josh talked me out of spending more than I needed to to achieve exactly the result I wanted. Beams to Basements had all materials delivered early, scheduled me timely, showed up promptly, did the work extremely quickly, courteously and competently, made a free trip to [the hardware store] for additional materials because I measured incorrectly. THEN returned to change out the latch and deadbolt for free because I wanted a different color! This is the way every project is supposed to go. I won't hire anyone else for any carpentry/remodel work in the future. They're doing my kitchen in a few months, only they don't know it yet!"
"I could not be happier with the repair work Josh from Beams to Basements did to my front door. We had an awful experience with a previous contractor who had absolutely no idea what he was doing. We were left with a front door that wasn't level and weather stripping falling off. This was only after 2 months. I called Beams to Basements and spoke to Mim about the repair. She was so knowledgeable and knew exactly what was needed. She told me everything upfront and ensured I understood what was needed. We set up an appointment and Josh came out ready to work! He fixed our door and even gave me recommendations on getting it painted correctly. The door closes perfectly now! ...Beams to Basements looks like they can tackle any job! I will definitely be a repeat customer and would gladly recommend them to anyone looking for a reference!"
"Josh, Chris, and Mim were a great team that transformed my entry-way into an actual living room. The space wasn't usable with the stairs facing the wrong way, and now I have room for a couch!
Communicating with them was easy, they answered all of my questions, and they solved a couple of puzzles while completing the project without any issues or delays! I also really appreciated that they recycled the materials from the old stairs, which saved money as well as the environment. I'm really happy with the quality and their communication and am already making a list of future projects for them."
"Excellent job. Completely took apart Andersen door frame and discovered the shims that the original builder had put under frame were causing the problem. He removed and reassembled the frame and hung the door. He then cleaned up the entire area."
"Everything went great. Josh Ward was great and did a great job. Arrived on time and had a great attitude, Josh even explained what he would do before starting the job. Not very many people will work on storm doors."
"This was the second time we had Josh in our home to install some new doors. He did an excellent job, was thorough, accurate, and did not leave a big mess for us to clean up! He will be the first one we call for other jobs!"
"Josh picked up the doors, got started on time, did a walk through and looked at all the doors, then like Santa got straight to work. All my doors turned out to be a present I didn't have to unwrap. And best of all he got it done in the time frame we projected. He's good as good, gets it done and personable."
"Josh Ward did an excellent job. He picked up my custom door from The Door Store and installed it for me. He made sure everything fit perfectly since the old one was at least 30 years old. He even took the old door away. Really nice guy. I would definitely hire Josh again and recommend him."
"This was the second time we had Josh in our home to install some new doors. He did an excellent job, was thorough, accurate, and did not leave a big mess for us to clean up! He will be the first one we call for other jobs!"
"Deck, stairs, and handrails were originally unsafe and not secure. Beams to Basements assessed what work would be necessary to improve the structures and was able to make the repairs within only a day."
"Josh and Mim were professional and also very patient in answering all of my questions. We felt the cost of the project was reasonable and I appreciate how Josh asked me to review his work before paying the remaining balance. Also, my husband and I recently moved to the area and Mim went above and beyond in providing me a detailed list of recommended contractors for other projects. Would HIGHLY recommend!!"
"We are extremely pleased with the work that Josh and Robert performed for us when we were getting our home ready to sell. Putting the final touches on doors throughout made a big difference."
"Company very professional, responsive to calls and emails. Well priced and a high quality of work. Extremely satisfied with all the completed work which was a real mixture of tasks. Josh and Mim are great to work with. Highly recommend."
"Beams to Basements has been so respectful of my time…No matter what, Josh says,'Don't worry, Alice, we got this!'…I can't recommend Beams to Basements enough. If your time is valuable and you want it DONE RIGHT THE FIRST TIME, this is the crew you want."
"The project went very smooth. Josh demonstrated quality craftsmanship in all aspects of the project. He showed up to the job-site when he said he would be there and ensured the job was done to my satisfaction."
"Went Great! Josh was professional, ON TIME, the door was completed as discussed. Very happy. Already have him estimating another project!"
"Beams to Basements made time for our small project that was simple but really important to us to get finished quickly. Everything happened in a timely manner, communication with the business was easy and professional, and we are very happy with the finished product."
"Absolutely awesome. Beams to Basements fit me into their schedule (we had a last minute need). Prompt, efficient, problems solved, and fair price. A homeowner cannot ask for more!"
"Excellent. No complaints. Beautiful work at a fair price. This is the second home project that I have used Beams to Basements and I will definitely use them again for my next project."
"We took carpet off our stairs and needed the carpentry, stair tread/side refinishing. After searching for MONTHS for a company, they quoted and completed our job within 2 weeks. Very reasonable hourly price plus materials. Robert the carpenter arrived early, worked 6 hours straight without even taking a lunch break, and was very responsive. Quality work & I would hire them again for future projects."
"Josh and Mim were great to work with! Very professional & the craftsmanship is top-notch."
"The process of working with Beams to Basements was about the best we've experienced with contracted work for our house. Mim handled all the details and scheduling and was extremely prompt and responsive. Josh installed all 4 doors for us in one afternoon and they came out perfect, even in our old house with varying sizes of door jambs. I highly recommend them for door installation and was a great company to work with!"
"Everything worked out great. Josh was able to support the time we needed and completed the job promptly and professionally. The bid was more than fair. We would certainly use Beams to Basements again in the future."
"Josh did an excellent job, was very professional and pleasant to work with. I highly recommend Beams to Basements and would not hesitate to use them again for future updates and projects."
"Beams to Basements did an excellent install job! Very professional to work with. Friendly & kind. Will use again and again!"
"Josh did a great job installing the custom door & very professional. Mim was always accessible, friendly, and easy to work with on the phone. I'd recommend them any day."
"Very well. They helped find the door we wanted & fixed the threshold that was in need of repair."
"Josh and Mim were great to work with & provided great service. The door looks excellent and makes a huge difference in our house."
"We had a wonderful experience using them to hang two exterior doors. Work was done professionally and communication was top-notch. Would definitely use them again!"
"It was awesome. Mim was so easy to work with on getting everything set up. Josh was right on time. and went right to work. All the work was done in a timely manner and works and looks great. I would recommend these folks to any one who needs things done. I will be using them again."
"It's been really good. Josh was very personable and professional. He brought me estimates on what he will be doing. I am very satisfied with his work. He cleaned up everything. He did really well."
"Josh did excellent work, we are really happy with the new wall & window and would definitely hire again for any work we need doing!"
"Very well! Josh was able to fix our siding quickly and affordably!"
"We found these great old French doors and wanted them to go in our master bedroom, but didn't know how to install them. Josh was able to find solutions to the problems in getting them to fit without impacting the integrity of the doors or walls. And we love them!"
"What a great company! They were responsive, they were on time and they communicated through the whole process. Would not hesitate to use them again and again…."
"Josh did a great job on our kitchen remodel. I am somewhat of a perfectionist, so I am really pleased to report that the job turned out beautifully. Mim in the office also did a great job responding to our questions and having all of the paperwork/contracts/billing etc. in perfect order. I will definitely use Beams to Basement on any of my future jobs and I highly recommend them to anyone looking for a competent and honest company!"
"Hired Beams to Basements to repair a large section of fencing that was blown down recently. Josh and Mim were on time for the bid and quoted a great price. Josh's carpentry skills are excellent and he did a great job replacing the posts that needed to be, and finding & repairing other issues with my fence to make it look brand new again. Mim's communication throughout was clear & consistent and made the whole process easy through completion."
"The process & work itself was smooth & professional with Josh and Mim from Beams to Basements. Josh was always on time & communicative, he came out in person to provide an estimate and didn't oversell or recommend any unnecessary work. Our back door was old and rotting, now we have a brand new door with better seal and an identical dog door for our furry friend. Josh also fixed an original 1932 window that needed a specific issue addressed rather than opting to just replace it with a new one. I would definitely hire again!"
"The project went well. Mim explained the process in detail, and I was able to successfully obtain the necessary materials. Josh was on time for his appointment, and in two hours had completed the work. It looks good as new. I would definitely use their services again!"
"Communication is key & Josh Ward is excellent… (He) came recommended by a highly-rated, custom door company…Josh is so respectful & gets the job done! So happy to be working with Beams to Basements currently and on future projects!"
"We are very happy with all the work that was done! Mim, Josh and Chris were really easy to work with and followed through with everything that was discussed. They were happy to take our smaller jobs inside our home and did so with professionalism & the work is top notch."
"The repair was completed timely. Josh & Mim are both very personable & professional. I would definitely consider them for any future work. I was very happy they could get to my home a little quicker."
"Great. The communication, timeliness, & quality work was great."
"Great….I'll call them again!"
"Great! On time & kept to the time schedule & budget."
"Awesome! Mim was so thoughtful when helping me schedule the work to be done and she got my appointment on the calendar quickly. Josh was professional & knowledgeable & completed the project successfully with ease! It was a pleasure working with them & they charged a very reasonable rate. Thank you, Beams to Basements!"
"It looks good. They were good, very professional, on time, wear a mask the whole time and it was a very good service."
"Excellent door installation by Josh & excellent customer service & communication from Mim. Highly recommend."
"We have a 1950's house (with a lot of quirks) and Josh was able to install the new exterior door quickly and without issue. We appreciated his attention to detail. We will definitely hire Beams to Basements again for other home improvement projects."
"Mim and Josh are absolutely fantastic to work with! Great communication on scheduling and their process. No funny business with the timing for appointments or the work getting done. I needed a front door replaced, along with a utility/laundry room door swapped out for a fire-rated door. My new front door closes perfectly with no breezy gaps! [T]he door was fit perfect and also has a nice solid & smooth close. Reasonable and fair pricing for the work. I would absolutely recommend and hire them again in the future!"
"Josh and Mim were fantastic to work with. In addition to the exceptional work of door installations, they handled purchasing the materials, scheduling delivery and hauled away the old doors and trim. I would (and plan to) definitely use them again for future home projects."
"The installation went smoothly and did not take long at all. The communication leading up to the date of installation was good as well as the day of. The finished product looks good & works perfectly. Great work! (Thank you for following COVID guidelines as well)"
"Everything was excellent, from start to finish. Josh was prompt, professional & did excellent work! The communication was excellent, too! I would certainly use this company again!"
"Excellent! Mim & Josh did an excellent job. Very reliable team. Punctual & true to their word."
"We hired Beams to Basements to redo our floors and they did a fantastic job! Josh was always on time and professional and Mim offered efficient and clear communication from start to finish. I will be using them again for future home remodeling projects! Highly recommend!"
"Perfectly! Josh did an amazing job lining it up and making sure everything was even. He installed several doors for us at a different house and those were hung perfectly as well. He's very detailed, punctual, neat, and professional. We would never hesitate to call him for any home improvement project!"
"Mim and Josh were very responsive and helpful. We were able to schedule the work as desired, it began on time, and they completed in two thirds of the time. Minor issues that occurred after the doors had settled were fixed rapidly."
"This project went so well for us and we are THRILLED with the results! Mim & Josh were so amazing to work with. I am amazed at how precise some of the cuts are that Josh made with the flooring and trim. They not only made sure our new flooring and trim was installed beautifully, Josh also added framing around windows and molding around the ceiling AND the project was also completed two days earlier than expected. We will absolutely be using Beams to Basements for future projects we want to do in our home."
"Josh did a wonderful job installing new baseboards in our house. He was punctual, work done was very clean and he was very friendly. Mim was very responsive and detailed on the administrative side…pleasure to work with. Would definitely use them again."
"Had the team replace some doors. Communication on what to order was precise & easy to follow. Coordination on timing was prompt, and work was done in one day and well done. Overall very pleased at the effort and work."
"Our family contracted with Beams to Basements as we were badly in need of a decking overhaul, as our existing deck was becoming a safety hazard for our kids and dogs. We could not be more pleased with the results. Josh and team were able to balance our somewhat competing goals of salvaging what we could while having the look and feel of a new deck. The team was able to reinforce much of the structural integrity of the deck, whereas other companies likely would have called for an entire tear down and rebuild. The Beams to Basements team was incredibly flexible throughout the project. The communication received throughout the project from the initial estimate to completion was top notch. The design required some custom nuances and Josh was able to add some artistic flair. He was meticulous in his attention to detail. He was also great with our kids and dogs who felt the need to supervise the project. I would strongly recommend the Beams to Basements team and thank them greatly for their outstanding work."
"Josh and Mim were easy to get a hold of and were always great about getting back to us when needed…[T]hey helped us get exactly what we needed by coming out and doing measurements and giving us the specs of what needed to be ordered. Since we live in the mountains and we received our door late in the season, it took a few tries to get a day with weather that we could work with. Mim did her best to quickly get us into the schedule and try to find a good weather window after our initial reschedule. When Josh came out the install went even quicker than expected and the door looks great and seals tight as expected. I'll definitely be recommending Beams to Basements to others and would use them again if we have any other project needs"
"Mim and her team were responsive & helpful every step of the way. We will use them again!"
"It is obvious that Josh is a hard worker with attention to detail. He built a new porch/stair railing and installed a new door on our 1925 craftsman bungalow, which is no small feat with an old home. He was able to protect and reinstall the original trim around the door which we really appreciated so we could keep that look which we love. We also appreciated all of the great communication from Mim for scheduling the work."
"Very communicative and organized. Quality install for both (doors). Would definitely use Beams to Basements again."
"Josh and Mim were wonderful from start to finish! They stayed professional yet also maintained the family friendly aspect. They were honest in the quote process and also very informative about what it would take. They treated me with kindness and made sure I never had to worry throughout the process."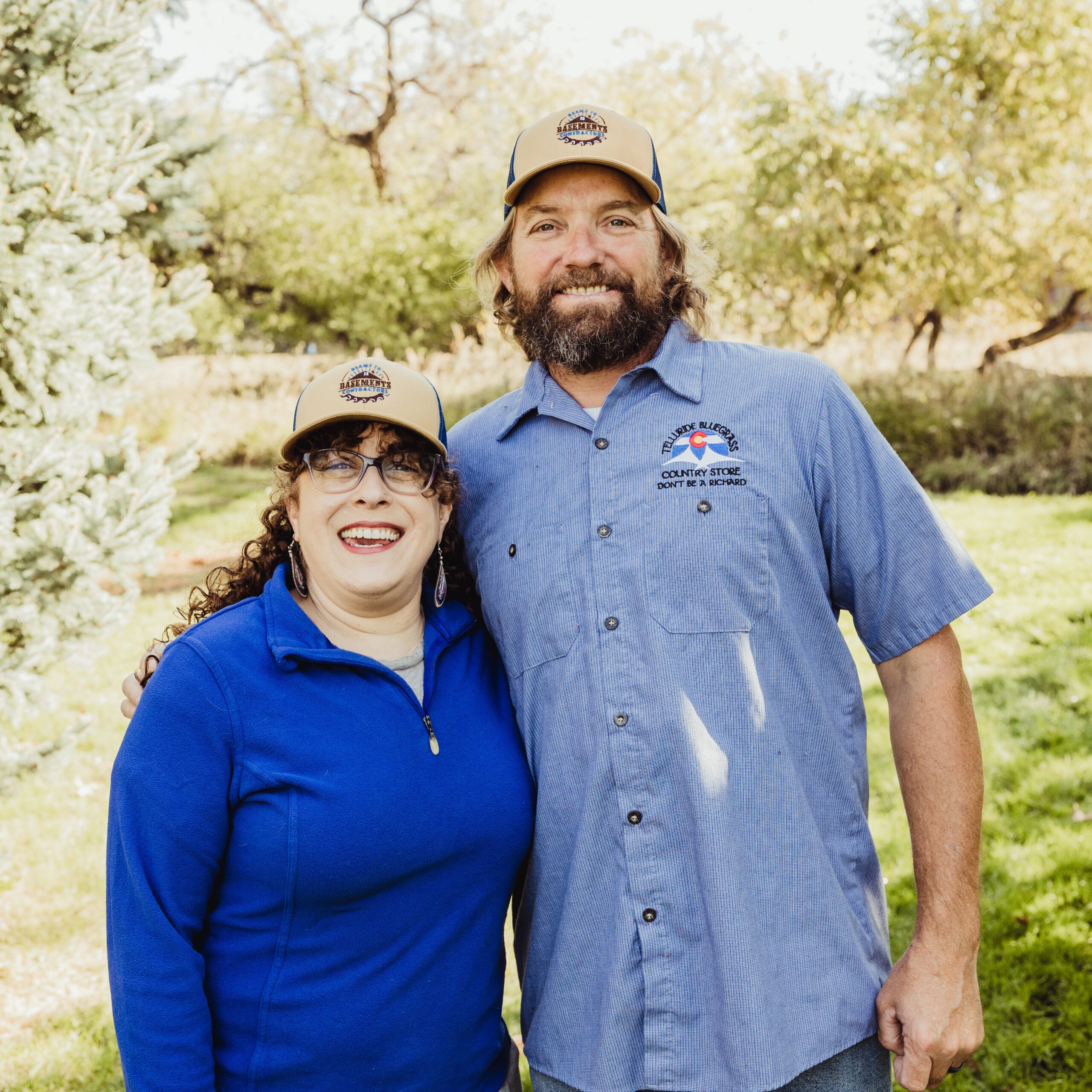 Call or Text Us at 720-610-6615
to replace doors and windows in your West Denver home!