Doors & Windows
By Beams to Basements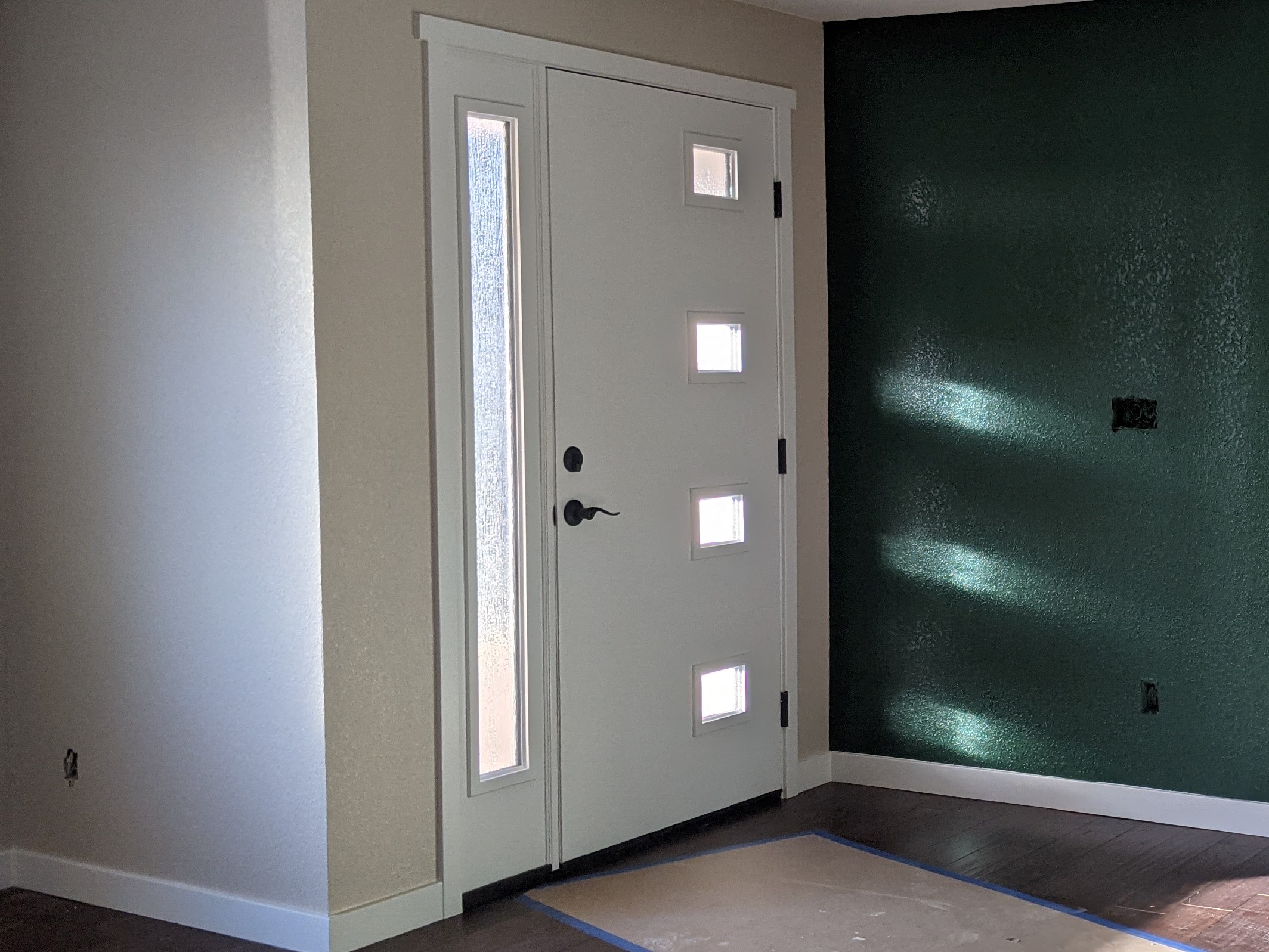 Quickly improve the curb appeal and comfort
in your West Denver home!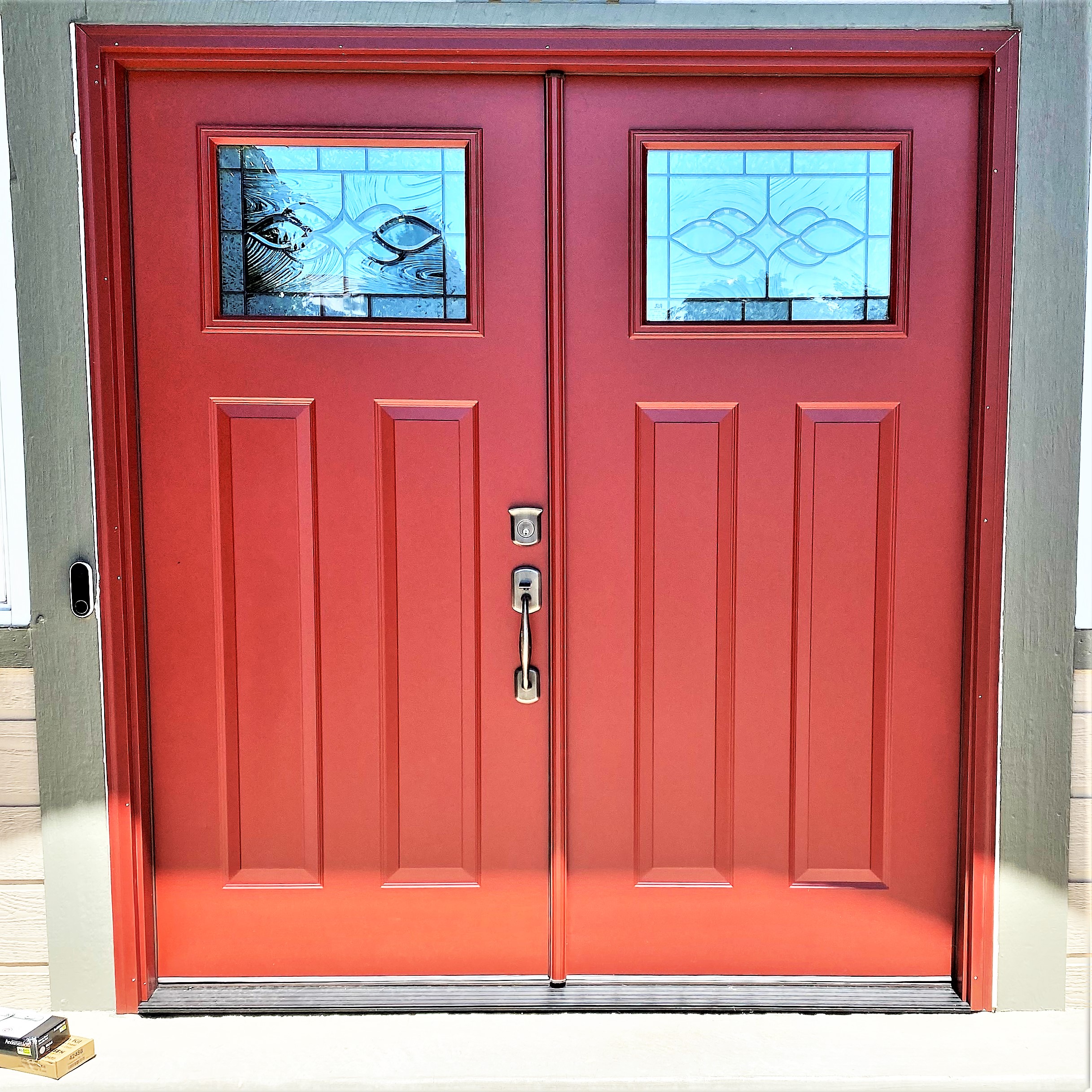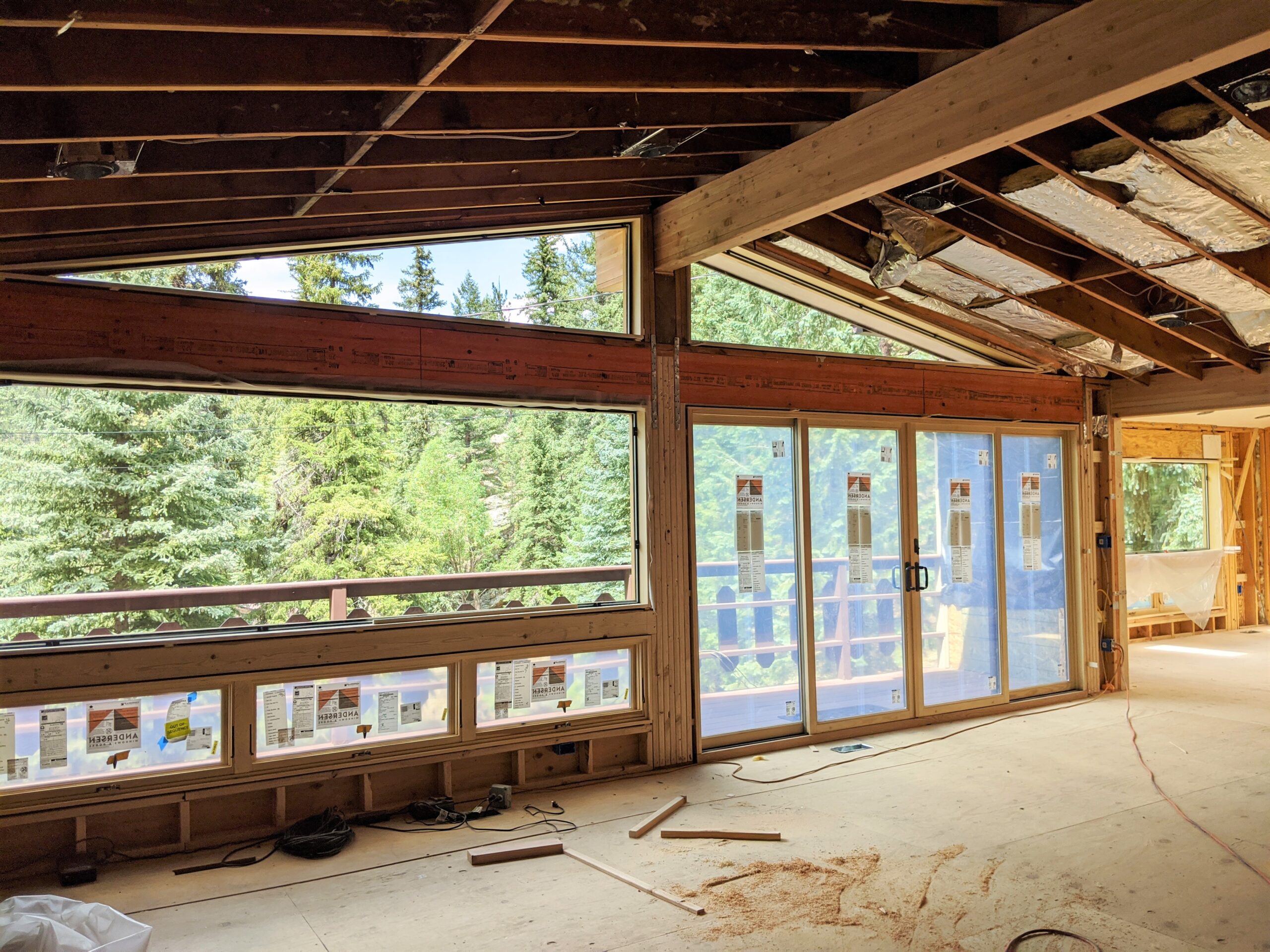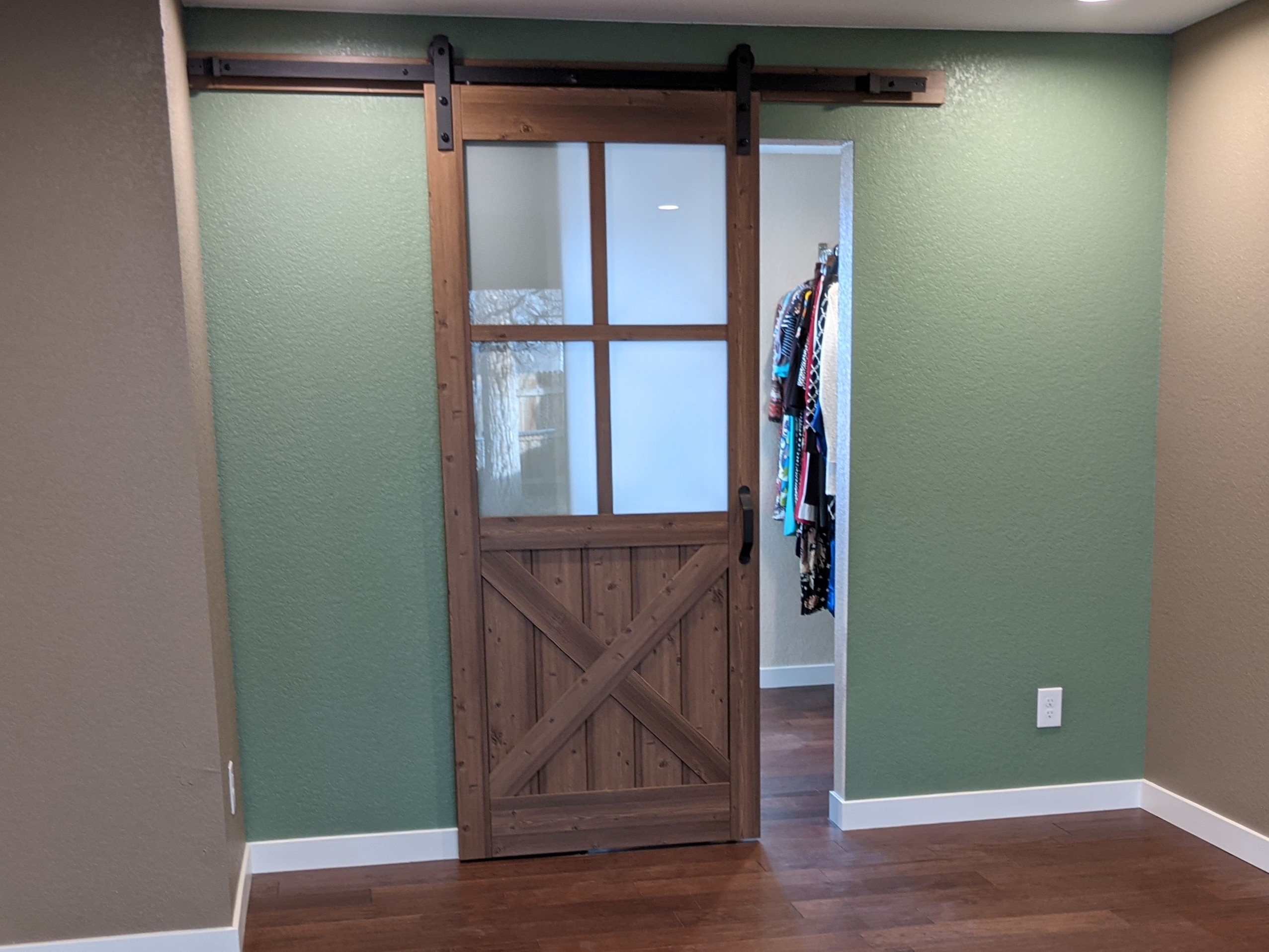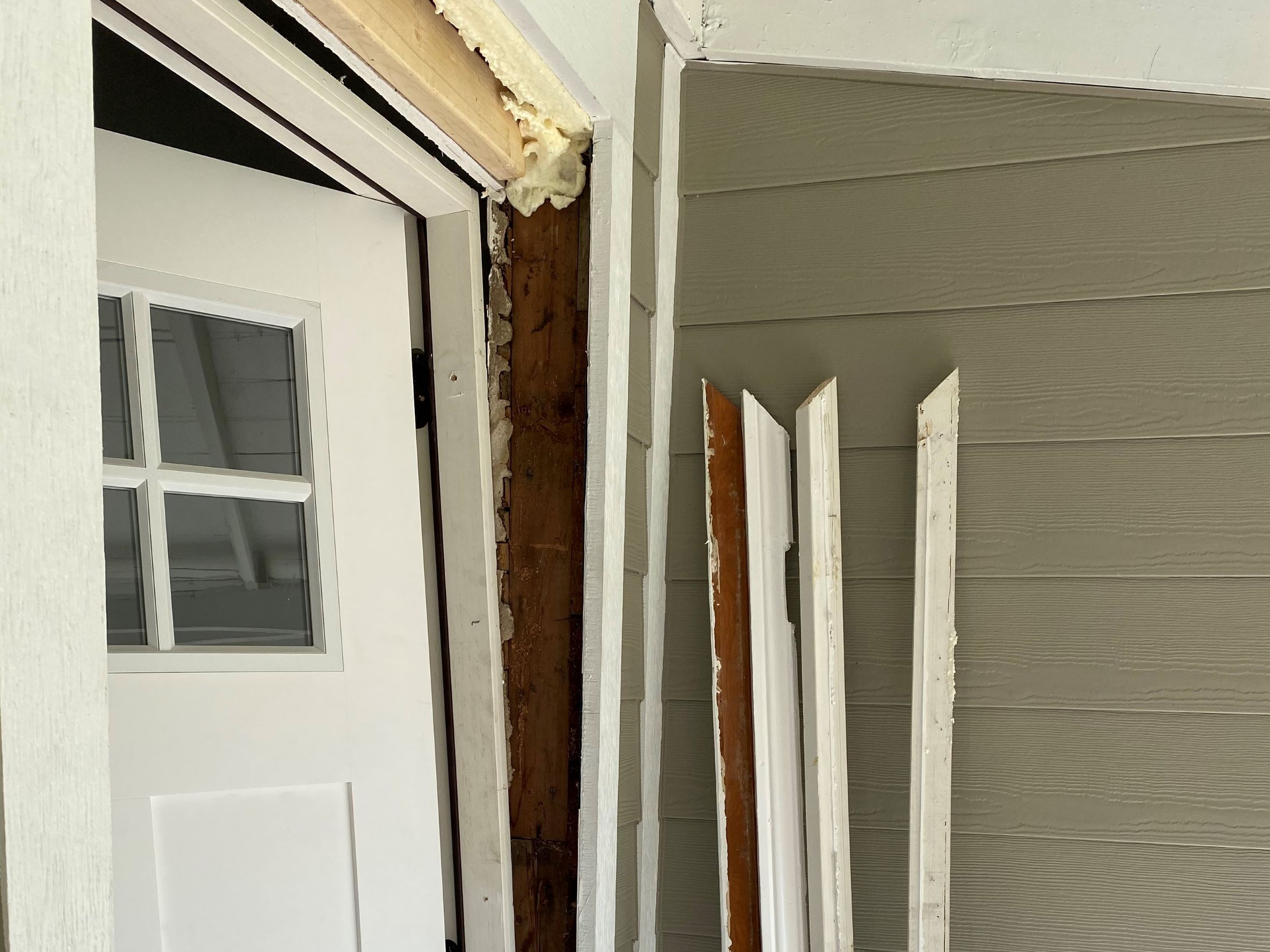 Repair not Replace (if possible)
Replacing and Repairing Doors & Windows
We started our family business, Beams to Basements Contractors, in 2019 to provide top-notch home improvement services and clear communication. It's built on the owners' complementary strengths: Josh's master carpentry expertise and Mim's superior customer service. Read our 5-star, verified customer reviews on Angi.
Then, COVID-19 changed everything! We're focusing on the projects we can still complete without compromising our quality standards: Replacing and repairing doors and windows in West Denver homes.
As a Colorado small business, we don't have contractor discounts or kickbacks on materials, so we have no incentives to tell customers to replace doors or windows that we can repair. When replacements are necessary, we give homeowners the details to buy materials that will fit in the hole in their home. There are also so many style choices, so we let customers shop according to their tastes and budget. Plus, they can use credit cards reward programs or military discounts.
As an Accredited Business with the Better Business Bureau, we are committed to ethical and transparent business practices.
Ready to Boost Your Home's Curb Appeal?
Call or Text Us at 720-610-6615
to replace doors and windows in your West Denver home!
As of April 2021, Beams to Basements Contractors is focused on replacing and repairing Doors and Windows in West Denver homes. We've refined the services we provide without compromising our standards and attention to detail to exceed yours for a stunning finish!
Doors
Instantly increase your home's security, insulation, style, and natural light with new interior & exterior doors.
Windows
Block Colorado's intense weather and maintain comfortable indoor temperatures by replacing existing windows with same-sized ones.
Project Management
Since starting in construction in 1993, Josh has done everything on the job site, from hands-on carpentry to full project management. In 2020-21, he and Mim served as General Contractors on a complete remodel of their first home.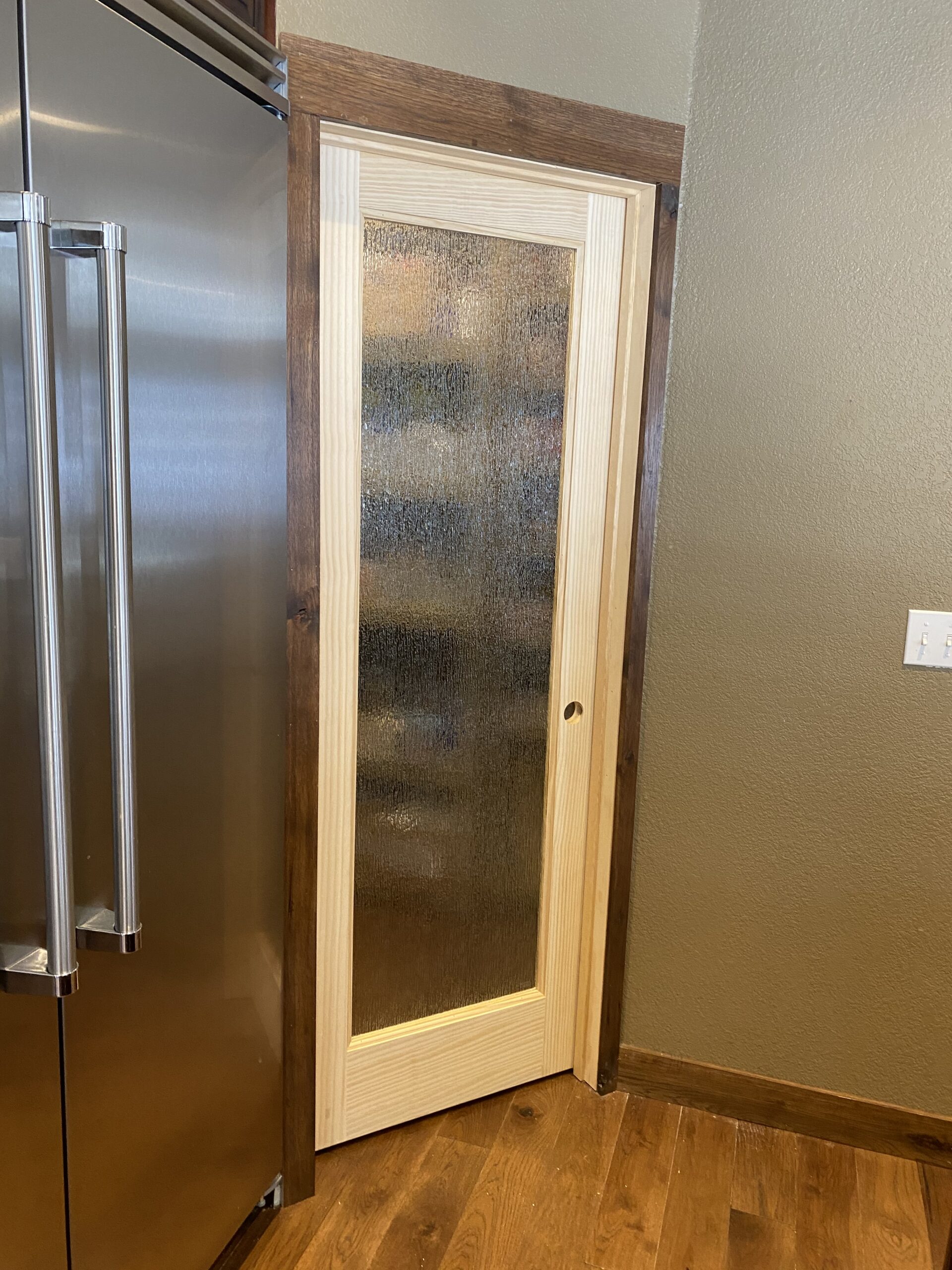 Josh is the buildings expert on our team. Since starting in construction in 1993, he has done everything on the job site, from hands-on carpentry to full project management. He has completed hundreds of home renovation projects across the Front Range.
Our pictures before, during, and after projects help you to imagine how we can transform your home.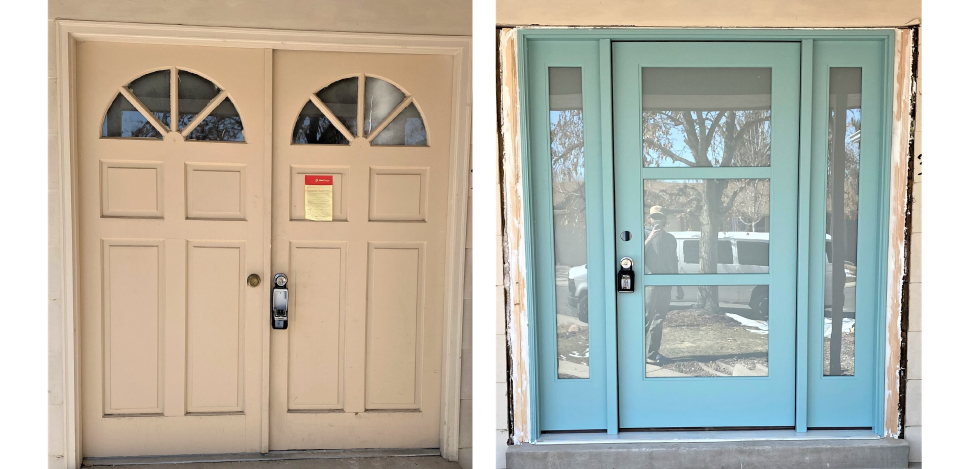 BEFORE The original French doors with windows in an arch on the top look very dated. AFTER Josh replaced it with this robin's egg blue door with 2 sidelights and frosted glass to maximize the curb appeal and natural light inside.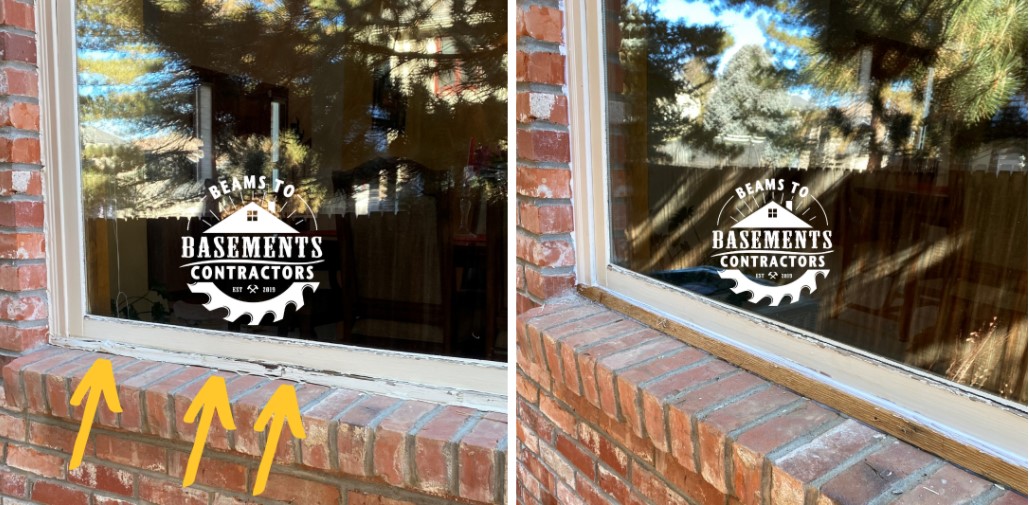 BEFORE The rotten wood below this window leaked moisture and cold air, but the window did NOT need to be replaced. AFTER Josh performed a Significant Repair to remove the window, replace the trim with a new piece of cedar, reinstall the existing window, and seal it with fresh caulk. The homeowner will touch-up the paint for a sharp finish.
Stories
Owners Mim & Josh share stories and pictures from their first remodel as the general contractors and first-time homeowners. 
We accounted for the big-ticket items, like countertops and subcontractors, but it also felt like we were always adding things to our rehab budget. Little changes can add up quickly!
read more
To protect the environment & our budget, we reused many of the original materials in our first house even though we completely remodeled it.
read more
Even though we regularly work with other contractors on clients' projects, we still had issues with some of the new-to-us contractors & vendors we used to remodel our first home.
read more
Doors & Windows Projects Gallery
Scroll through our Doors & Windows Projects Gallery for pictures from recent projects and others completed under our original name, Beams to Basements Contractors. You can trust us to complete your project on time, within your budget, and with our top-notch quality standards.
What Do Other Homeowners Think of Us?
"Company very professional, responsive to calls and emails. Well priced and a high quality of work. Extremely satisfied with all the completed work which was a real mixture of tasks. Josh and Mim are great to work with. Highly recommend."
"Beams to Basements has been so respectful of my time...No matter what, Josh says,'Don't worry, Alice, we got this!'...I can't recommend Beams to Basements enough. If your time is valuable and you want it DONE RIGHT THE FIRST TIME, this is the crew you want."
"The project went very smooth. Josh demonstrated quality craftsmanship in all aspects of the project. He showed up to the job-site when he said he would be there and ensured the job was done to my satisfaction."
"The process of working with Beams to Basements was about the best we've experienced with contracted work for our house. Mim handled all the details and scheduling and was extremely prompt and responsive. Josh installed all 4 doors for us in one afternoon and they came out perfect, even in our old house with varying sizes of door jambs. I highly recommend them for door installation and was a great company to work with!"
"Everything worked out great. Josh was able to support the time we needed and completed the job promptly and professionally. The bid was more than fair. We would certainly use Beams to Basements again in the future."
"Josh did an excellent job, was very professional and pleasant to work with. I highly recommend Beams to Basements and would not hesitate to use them again for future updates and projects."
Call or Text Us at 720-610-6615
to replace doors and windows in your West Denver home!